Early Supplier Development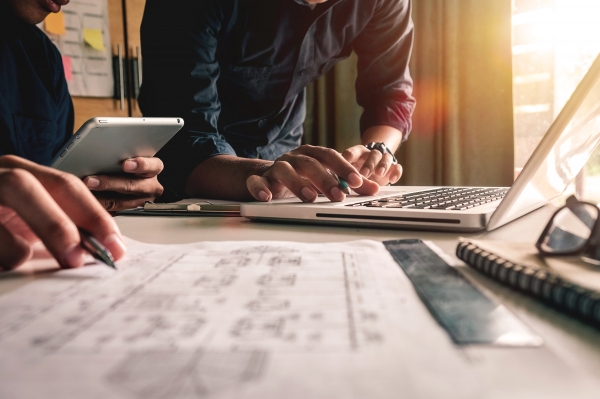 Early supplier development (ESD) is the collaboration between supply chain partners so that, from very early in development, suppliers are involved in the manufacturing process. By working together closely, the supply chain becomes more effective, and the company remains competitive in its industry. Through early supplier involvement, the resources and expertise of all of the links in the supply chain are combined for the betterment of production.
Advantages of Early Supplier Development
Early supplier development greatly affects the dynamics of the OEM process. Optimal value is generally reached when our customers begin working with us at the first stage of mold development. Since nearly 80% of product cost is identified and committed to during the engineering and design phase, early supplier development should be viewed as a fundamental part of the process.
Companies that are only horizontally integrated, are at a disadvantage by not consulting with outside suppliers who are full of material-specific knowledge that is beneficial to everyone. Vertical supplier engagement offers advantages to everyone involved. The advantages of early supplier involvement include:
Increase in the Speed of New Product Development
Many times during the product design phase, production plans are sent back and forth between supplier, engineers, and manufactures because of a lack of early communication between the different departments. This constant back-and-forth exchange increases lead times, costs, and reduces productivity. By increasing supplier engagement, the product development cycle can be accelerated.
Improvement in Problem-Solving Abilities and Response Time
When communication between suppliers and manufacturers is increased, varying expertise can be shared, leading to more creative and more effective solutions to problems. Suppliers can help manufacturers avoid design ideas that aren't feasible, and close communication between links in the supply chain also helps increase a company's ability to respond to issues.
Building Stronger Partnerships Between Suppliers and Manufacturers
Early supplier involvement creates stronger relationships between members of the supply chain because of the necessity of collaboration. The more invested all parties are in the finished product, the more innovation that can happen.
Increase in Competitive Advantage
There is an urgency in production to always be innovating and always be producing faster than your competitors. In order to keep up with this demand, early supplier development creates an ideal environment for innovation and development. Consistent communication between suppliers and manufacturers leads to greater efficiency through a learning-by-doing atmosphere.
Early Supplier Development at Lomont
At Lomont Molding LLC we feel that to remain competitive, we must take into consideration the amount, cost, quality of supplies and materials, as well the effectiveness of the overall supply chain. Factors that also affect competitiveness include prototyping, optimal part sizing, the manufacturing process, packaging, and logistics. Focusing on supplier and client engagement early and often throughout the design and manufacturing processes helps to improve all aspects of business.
By seeking design assistance early in the process, we produce effective molding designs and prevent complications that could have occurred in productions. We work closely with our suppliers and clients to facilitate the fastest and most efficient production methods to create the best products for our customers.
Contact us
to learn more about our early supplier development process.