Blow Molding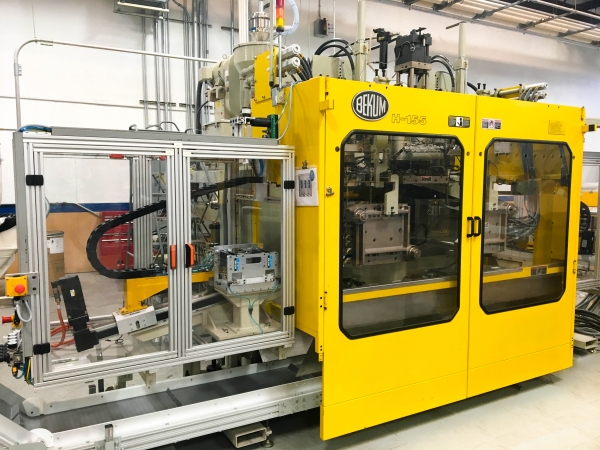 Blow Molding is an effective and inexpensive method for plastic container manufacture. We are experienced practitioners of blow molding in a highly-automated, lean manufacturing environment. Our unique approach allows for a high quality, high volume product that remains cost-effective as well.
We are able to blow mold small, medium, and multi-part products in continuous, accumulating head, and reciprocating screw configurations. Our equipment can handle many common and specialty polymers in shot sizes up to 7 pounds, and supports designs with up to 4 cavities. Our production lines feature ERP monitoring, guaranteeing perfection in output quality. We also support mold transfer – customers can send in molds from prior work and have them integrated into the production process.
Our production facilities are also able to provide many value-added services and capabilities, such as turnkey product development, inspection and testing, mold making and tooling, clean room molding, and many others. We are open to orders of any size and can accommodate recurring delivery contracts. Orders are typically completed within 8 weeks.
Our Texas facility can handle most projects from design, tooling, sampling, qualification, and production. The facility is ISO 9001:2008 certified, and FDA registered. Additionally, this facility also provides injection molding and secondary services.
Markets Served
Consumer Products
Medical 
Vacuum Bottles
Sharps Containers
Soap Bottles
Sports Bottles
Fertilizer Bottles
Military Gear