Small tonnage to large tonnage – here at Lomont Molding LLC we do it all!
Pictured is our new 2700 ton Haitan press at our Georgetown, TX location, R&D Molders, and Lomont's newly appointed Chief Financial Officer, Carla McNamee and our current Process Improvement Intern, Jake Scheetz. Carla and Jake spent the majority of the week visiting our Texas location and observing operations there.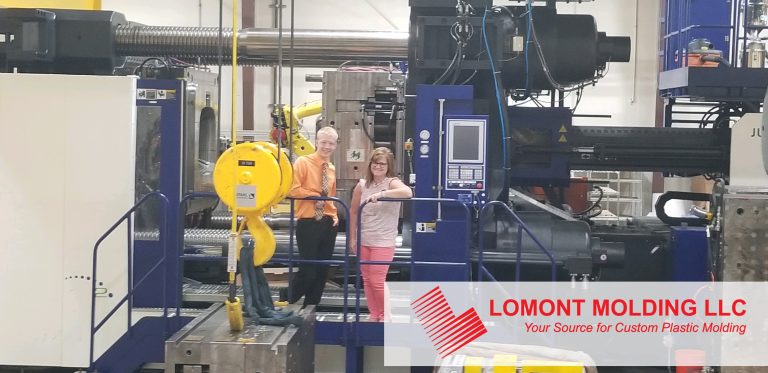 Carla is currently looking for ways to improve our financial processes and adds a great deal of experience to our management team!
Jake is looking to improve multiple floor processes and has already implemented an innovative new internal tracking system for tool statuses. He is consistently identifying processes where efficiency can be improved and working closely with management to implement his ideas. Jake will be completing his internship in August and returning to Oklahoma State University.
We are happy to have both Carla and Jake on our team here at Lomont!