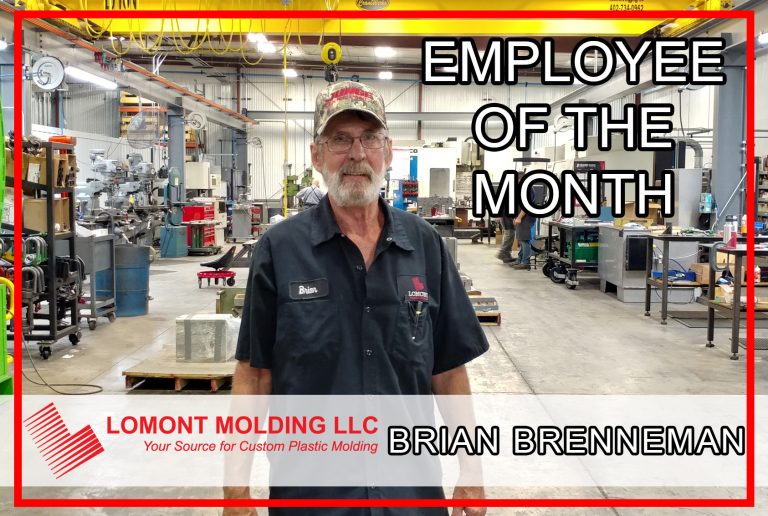 Meet Lomont Molding's July EMPLOYEE OF THE MONTH, Brian Brenneman
Brian is still a newer face here at our Mount Pleasant location – however he has been with Lomont for fourteen years. Until our plant consolidation in April Brian was a Production Supervisor at our Reinbeck, IA location. He also was heavily involved in maintenance and other areas around the plant.
Brian has been instrumental in helping with the transition of the plant consolidation. He has primarily been working with maintenance and conversions of molds and equipment to run here. Tim Kracht, Lomont's Toolroom Supervisor, had nothing but great things to say about Brian and how much help he has been with the transition.
Outside of work – Brian lives in Blairstown, IA and commutes to work daily. He has three sons as well as five grandchildren. In his free time, he enjoys camping and spending time with his family. He is looking to increase his free time as well as he'll be retiring in 2020 as well.
Brian is known for his great work ethic and immense amount of knowledge he brings to the table from his years of experience. Thank you Brian, for all you do!